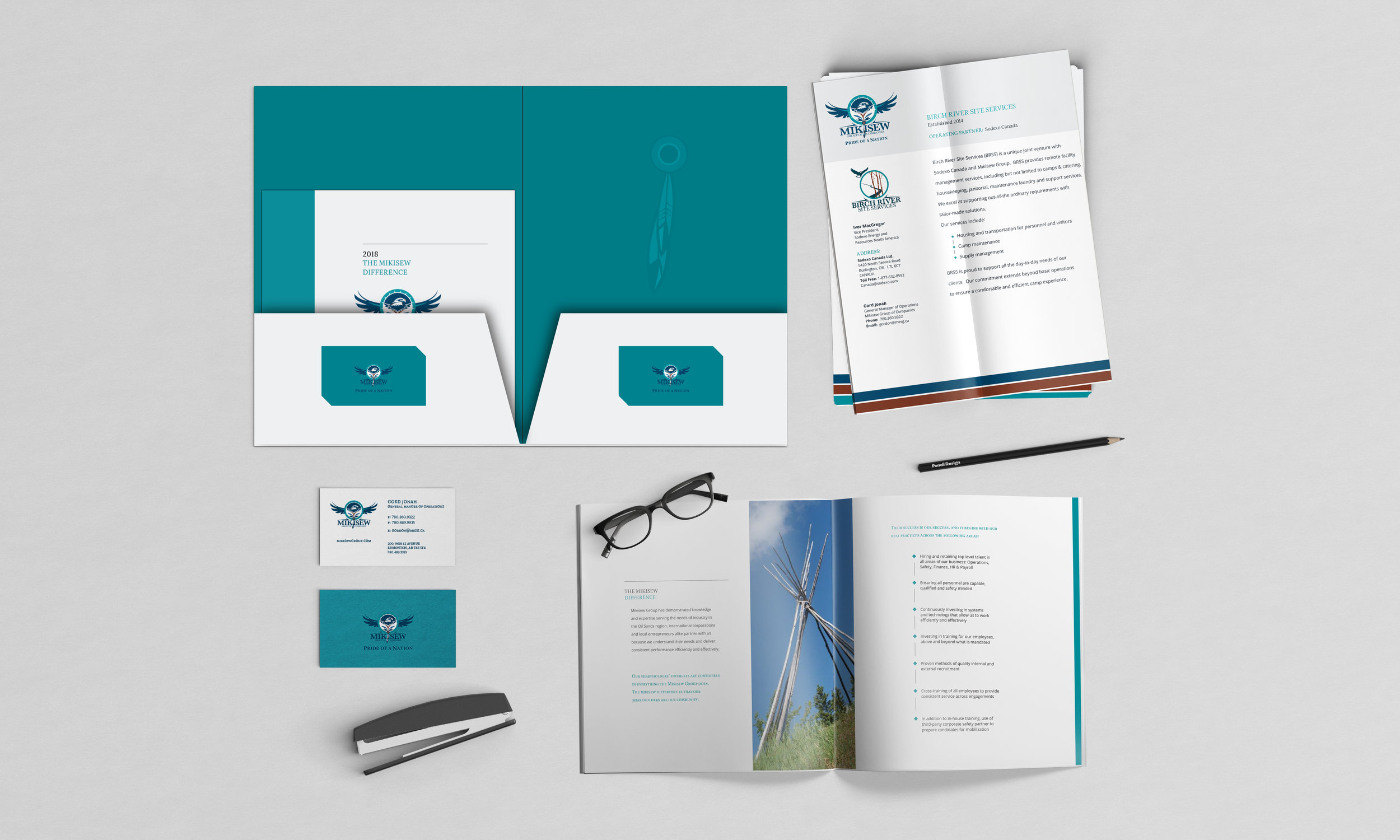 Pride of a Nation.
The eagle is a symbol of power and strength and to the Mikisew Cree First Nation, its meaning inspires their people to follow their true paths and reach their fullest potential. Through the Mikisew Group of Companies, they are doing just that.
Mikisew's companies are stepping stones toward a brighter, more prosperous future for their career minded youth and their community.
From essential services, to training and employment opportunities, Mikisew Group's 10 companies never stop giving back to the community.
Bespoke Projects worked with Mikisew Group of Companies to create a Business Development package that highlighted their strengths and offerings. The package included a brand refresh, new business cards, sales brochure, branded folders, tradeshow banners, and sales sheets for each of their 10 companies.
WHAT WE DID.
Business Development Strategy

Branded Sales Packages

Copywriting & Design