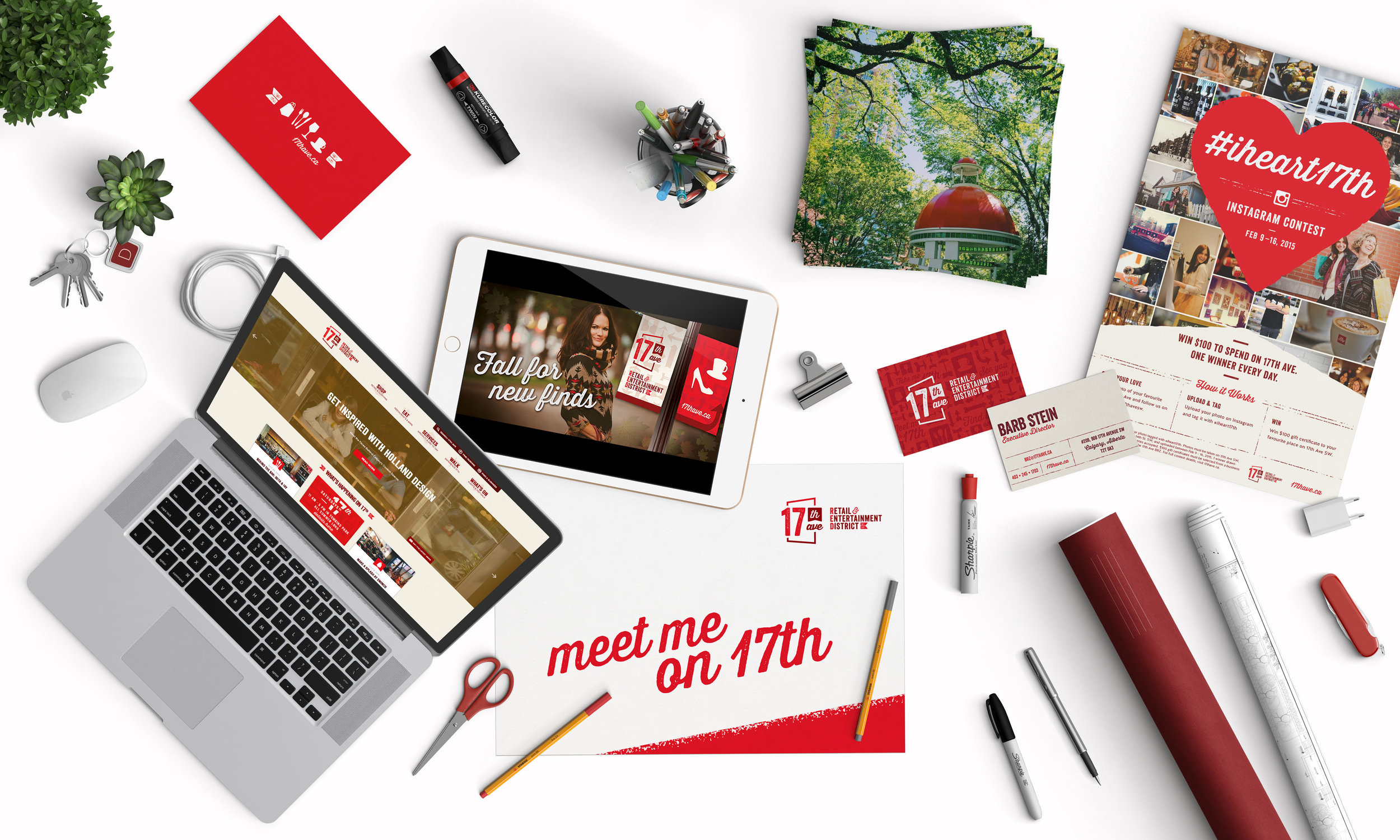 17th AVE SW ReBranding Project
No one really says Uptown 17.
In 2012, the Uptown 17 BRZ issued a request for proposals for marketing & communications to support the retailers, restaurants and professional services on 17th Avenue. The Uptown 17 brand hadn't seen a refresh in over 17 years, and Bespoke Projects was tasked with giving the avenue a makeover.
We knew that each business on 17th had its own distinct brand, but together they formed a hub of energy with a common culture. We also understood that the new 17th Avenue brand needed to reflect the personality of the avenue as a trendy urban spot, but one with a deep sense of community pride.
As Agency of Record for the BRZ we set out to create an inclusive brand that spoke to the unique individuals who call 17th Ave home, and we continue to implement a strategy that positions 17th Avenue as Calgary's Retail & Entertainment District.
Meet me on 17th.
WHAT WE DID.
BRAND DEVELOPMENT

DESIGN

ENVIRONMENT BRANDING

MARKETING STRATEGY & EXECUTION

PROJECT MANAGEMENT

MEDIA BUYING

WEB CONTENT CREATION

SOCIAL MEDIA

INTERNAL COMMUNICATION